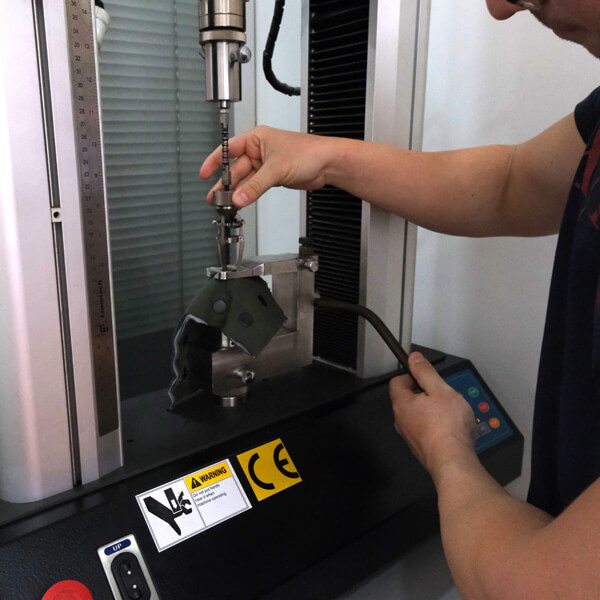 ATTACHMENT SAFETY
TENSILE STRENGTH
We use a QC-506 B1 tensile tester with two load cells:

Load cell 1 serves to measure the basic pinch of the snaps and measuring the compressed fabric thickness (2000 kgs). The load cell 1 was developed to monitor the press forces applied to the snaps together with the snap applied fabric. With the data acquired, we are able to prepare the basic pinch charts for all the snaps in our stocks. Besides, the measuring of load cell 1 helps us to develop and adjust our torque micrometers for mobile customer snap solutions.

Load cell 2 (250 kgs) serves to measure the tensile strength of the snaps applied on the garment and report the findings to the customer. In this manner, we can monitor how much tension the accessory applied to the garment can take before getting damaged or being ripped off from the fabric.